I'm Ben, I live in the United States of America, in North Idaho with my wife, Kris, and son, Eli.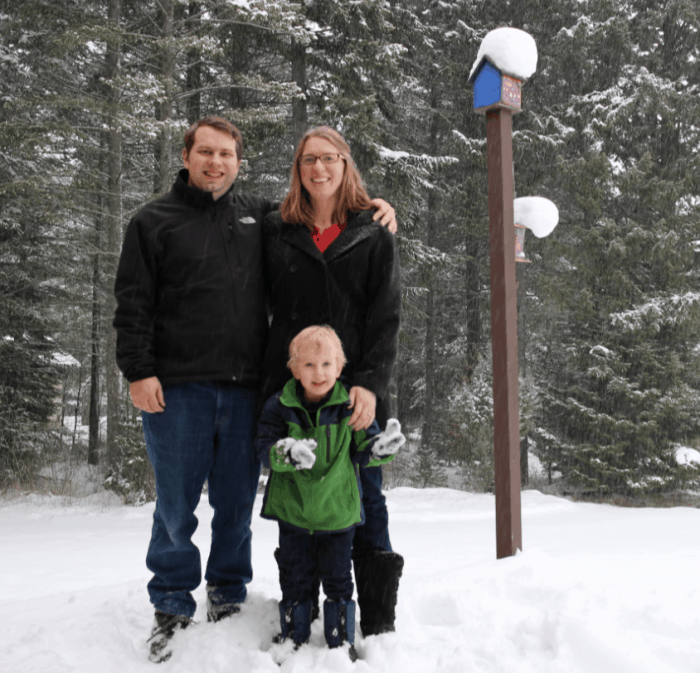 Favorite OS: FreeBSD
Preferred Open source license: MIT
Emacs vs Vim: Vim
Favorite CPU: Intel Xeon D-1500 series.
Favorite IDE: Visual Studio / Visual Studio Code
Source Control: Git
b3n.org
I started this blog on May, 2, 2001, originally hosted from a Red Hat Linux computer in my Biola University dorm room, accessible only by an internal IP address on campus and running a custom PHP framework I built.  I eventually got DSL and from then on the site was hosted from a "server" in my closet, but then I moved to Idaho and couldn't get decent internet.  The latency was high, the upload speed was slow, and people kept complaining about the site not loading so I finally had to move it over to DigitalOcean.  Thanks to nginx and some caching it now survives on the $5 plan.
I write about a variety of topics that interest me.  Here are the main categories I post in:
Computers
My first computer was one my dad brought home, an Intel 8088 with (8MHz Turbo!).  Now retired.
Current Computers
Primary workstation: Latitude E5450, 16GB memory, Nvidia GPU
Primary server: Xeon D-1540 (primary server), 32GB memory, 4x6TB HDDs RAID-Z.
Secondary: Xeon E3-1240v3, 16GB memory, 6x2TB HDDs RAID-Z2
My favorite OS is FreeBSD, although I am quite familiar with DOS, Linux, Windows, OSX, and Solaris/illumos.  Anything related to computers, technology, machines, security, storage, robots  etc.
Finance
I've been using Quicken for as long as I can remember.  I started with Quicken for DOS, and I've had an interest in personal finance since then.  I think all I post in this category is our annual automobile operating costs.  If you're interested in Finance / Investing take a look at the Bogleheads.
Worldview
Posts on Christianity, Religion, Reason, Politics, are posted in this category.  My beliefs are founded on the Bible.  I put my trust solely in Jesus Christ the Son of God, who died on the cross to take the penalty for our sins and gives eternal life to anyone who believes in Him.
Some great resources: Kootenai Community Church (my church, lots of good sermons, articles, and various resources), Alpha and Omega Ministries (James White, my favorite apologist, excellent YouTube channel), Justin Peters (Critique of Word of Faith Movement), Answers in Genesis (Ken Ham, great creation resources).
Nonsense
Everything else.  These are misc posts that don't fit anywhere else.
Best resource for this is: Dilbert.
Contact
Here's my public pgp key and here's the hash of my key: (SHA256: 809cc83b77dc235c37721a62c1cfd37f54c580f53b6242c36e74088b505dec0c).