Updated 10/30/2011
Finance
Great improvements for Financial apps this year, most decent banks and brokerages have rolled out mobile deposit allowing you to deposit checks by merely taking pictures of them.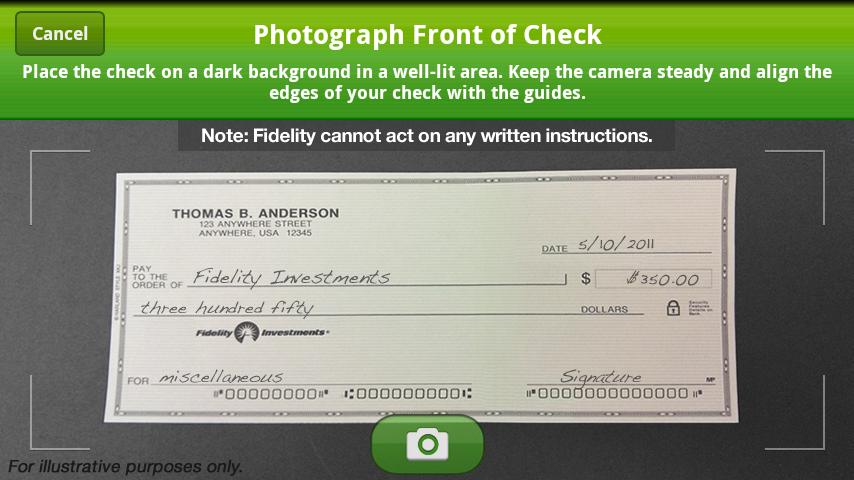 Schwab Mobile – Mobile (camera) deposits, trading, transfers.
Fidelity Investments  – Mobile (camera) deposits, billpay, trading (supports trailing stop loss trades), market news, transfers.
(Both Schwab and Fidelity have a $10,000 daily mobile deposit limit, a lot better than J.P. Morgan Chase's $1,000 limit which makes their mobile deposit app useless).
ING DIRECT – Billpay, transfers, P2P payments.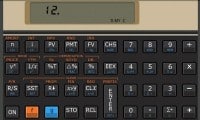 Andro12C – This is the best HP 12c emulator for Android that I've come across.  The HP 12c is now 30 years old, and also happens to be my favorite financial calculator.  I use it to calculate interest on loans, mortgages, investments, depreciation schedules, etc.
QuickRegister – Record cash transactions then export QIF file into Quicken.
Reading
This has been a good year for Bible apps, YouVersion's Bible app continues to improve and offer more free translations.  Also we also saw the introduction of Logos Bible Software, which links your commentaries and books with scripture references.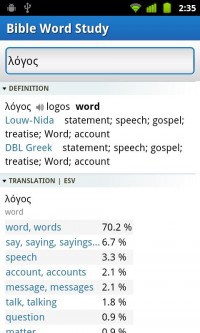 Logos Bible Software – The best Bible Study app.  It can do word studies, translation comparisons, but where it really shines is if you own one of the Logos Base Packages it will synchronize with your library so you have access to any commentary, hymnal, book that you own are licensed to access, and can run a Passage Guide which will pull up every commentary entry related to that passage.  Logos did a good job.
Bible (YouVersion) – Best free Bible reading app.  It can read to you, most popular Bible translations are free (including  NIV, ESV, NLT, NKJV, AMP, NASB, CEV, NET, WEB, NCV, TNIV, HCSB, as well as translations in foreign languages).  For publishers that allow it the Bibles can be downloaded for offline use.  I'm not interested in the social stuff so I haven't tried it but it also does social interaction during a service (I guess you can comment and ask questions to other people with the app at the same event) with YouVersion Live, and also has hooks into Facebook, and Twitter.
Kindle (Amazon) – Can't go wrong with Amazon's Kindle App.  Free classics (G.K. Chesterton, Lewis Carroll, etc.)
Weather
Most weather apps could still use some improvements, typically what people want to know is what it's going to do and when… and most require too many taps to get there.  One weather app did it right… but what I'd still like to see is what will today be compared to yesterday so I'd know to prepare for a warmer or colder day.



Aix Weather Widget – Quick weather view of the next 24 hours.
Calendar
Business Calendar – ($4.99, I got it for free from the Amazon App Store) – Much better than the stock calendar, especially since the month view can show text entries instead of colored blocks.
Utilities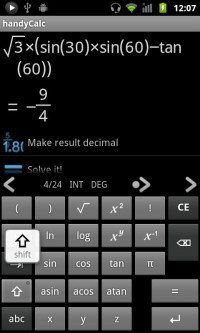 HandyCalc – The most powerful calculator.  Graphic calculater, currency converter, unit of measure conversions, fraction calculations, formula solving.
Communication
Google Voice – Transcribes your voicemail, intercepts dialer to make outgoing calls as your Google Voice number, free text messaging.
Gmail – Native Gmail App
Flickr – Finally, a flickr app!
Organization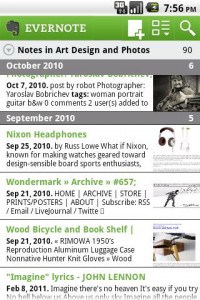 Evernote -Note taking app (syncs with Evernote on your computer).
Music
Amazon MP3 – Stream music from your Amazon library.
Pandora – Calm Eli down with music.
Shopping
Amazon Store – Scan barcodes to see if Amazon beats the price (they usually do).
Amazon App Store – One fee paid app per day.  Some are even good.
News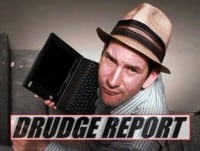 Drudge Report – Can't do wrong with Matt Drudge..
The Wal Stree Journal Mobile – Read stuff that doesn't make the socialist news.
Business
Call Accounting Lite – Export phone calls logs to CSV (great for tracking how much time you spend on the phone with clients).
Other apps
Parcels – Track packages from just about any carrier.
Google Maps – Turn by turn GPS Navigation
My Tracks – Track your walks and bike rides using your GPS.  Shows you statistics like your average moving speed and elevation change.
Technology Geek Apps


Wifi Analyzer – Find out what W-Fi channels will get the least interference.
APG – PGP encryption for Android
KeePassDroid – Implementation of KeePass for the Android
Tasker ($6.49) – What is there that this app can't do?  I use it mostly for location based actions.  Walk into church and my phone goes to silent mode, if I have a meeting scheduled at work phone goes to vibrate during that meeting.
CSipSimple – The best SIP client for the Android.  It's sort of like Skype in that you can make phone calls over the internet but unlike Skype, you're not locked into any particular provider (like email).  It's pretty useless since I'm the only one who has it.
GrooVe IP – Make VoIP to POTS through Google Voice/Chat for free.