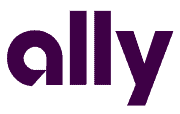 With all the big banks charging fees I'm amazed that people don't switch over to cheaper online banks.  Two great places to find banking services with low fees are credit unions and discount brokerages.  Here's a Comparison of Bank Features (Google Docs) I wrote up comparing Alliant CU, Ally, Fidelity, Schwab, and ING Direct.
The highlights from each bank:
Alliant Credit Union
Best credit union for ACH transfers and instant fund availability.
Consistently competitive interest rates.
Highest mobile deposit limit ($20,000).  Most banks have a $10,000 limit.
Check deposits are available for withdrawal instantly (literally within seconds).
ACH transfers initiated by Alliant to/from external accounts clear next day.
Ally Bank
Best for the high interest yield chaser (who knows how long it will last).
If you're mad about not getting anything back from all the TARP money you paid with your tax dollars, or you're the type who would buy a car from government owned GM today then this is your bank.  See your TARP money at work.
Only bank with online chat customer services.
Only bank with a high yield money market account (money market accounts are like savings accounts but have check writing capabilities).
Charles Schwab
Best bank for international ATM use.
Only bank that reimburses ATM fees at any bank worldwide and also charges 0% foreign conversion fee.
Unlimited postage paid envelopes for mailing in checks, if you're the type who doesn't like mobile deposit.
Fidelity
Best bank for large deposits
Deposits up to 1.5M are FDIC insured.  Funds over $250,000 are automatically swept into separate banks.
Fidelity is probably the best one stop shop (banking, brokerage, cash back credit card at the same institution).  It may not be the best at everything, but it provides everything and certainly isn't the worst.
Dual checking/brokerage account allowing you to make trades directly in your checking account.
ING Direct
Best bank for security.
PIN entry minimizes risk of keyboard sniffers.
Can create read only account for Quicken and Yodlee (e.g. Mint.com) to download transactions.