We ran after her down the hall and she broke into a run, giggling trying to get away from us.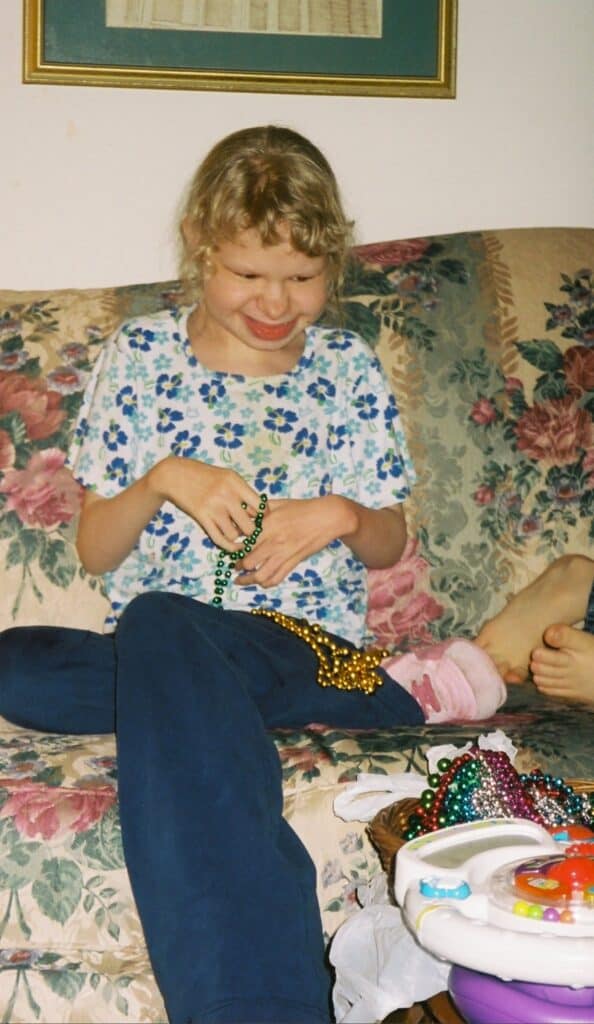 Bethany and her Mardi Gras beads
She cried, she laughed, and she loved to be chased. My siblings and I played with her not too differently than we'd play with each other. She never grew up the way most of us do. Mental issues like she had are less noticeable when you're young and only manifest themselves gradually. From my perspective as a kid, there was no sudden realization that she was different; by the time I realized it, it was already normal.
My sister, Bethany, passed away at 32. She was number 4 of 5. She was mentally handicapped, never learning to talk, but she was a lot of fun.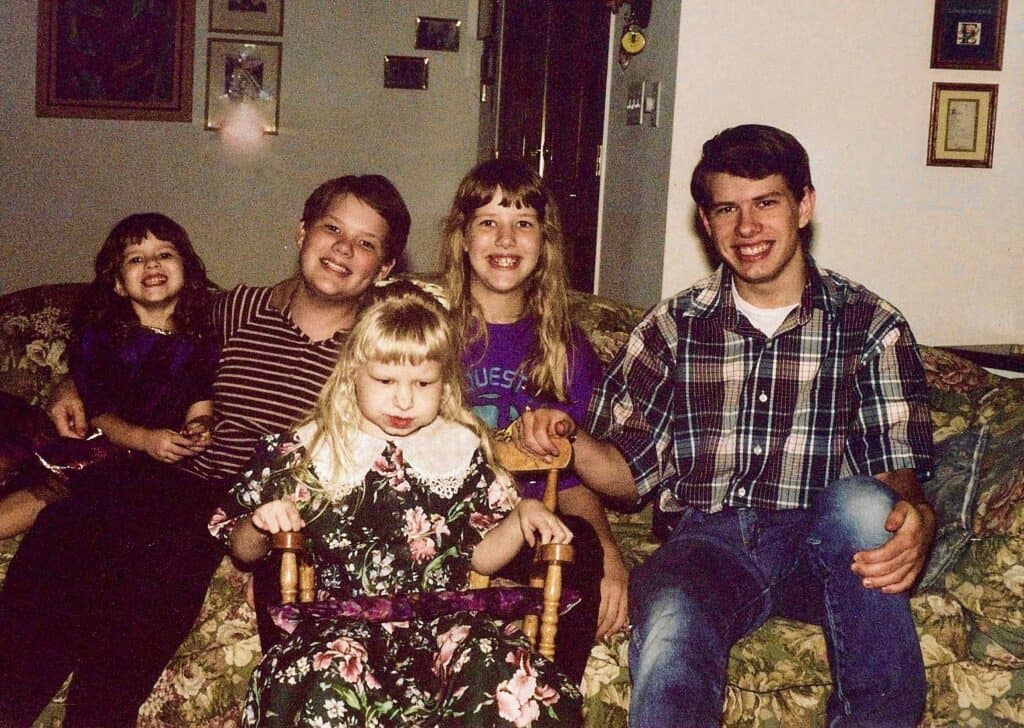 Noelle, Jon, Bethany, Sarah, Ben
For entertainment, she liked to hold something and shake it, her favorite being Mardi Gras beads. We had a couple of big soft blue rocking chairs, and when she was little, she'd stand on the chair and make it rock. This didn't work out well when she got taller. At first, it only happened when she got excited, but it started becoming a more common occurrence that we'd find her lying down in the chair tipped over backward! I don't remember for sure, but I think Mom and Dad had to get rid of the rocking chairs so she wouldn't hurt herself.
As we all got older, her condition became more apparent, and there wasn't much that doctors or specialists could do. I sometimes had thoughts about why this happened to Bethany in our family and not someone in another family. I wrongly assumed this was caused by random chance as a result of living in a fallen world. Now I firmly believe her condition was no random event caused by the cosmic dice; but rather by God's sovereign will. The reason for this, I probably won't know on this side of eternity. But we can look to the man born blind as an example and simply conclude that God has a purpose and will use this for His glory, but like the parents of the man born blind, they didn't know why for much of his life:
John 9:3 ESV – It was not that this man sinned, or his parents, but that the works of God might be displayed in him.
She became less stable in walking. She became afraid of floor transitions and took giant steps over mere shadows. She couldn't run anymore and often lost her balance and fell. She wouldn't walk in some areas unless she was led by hand.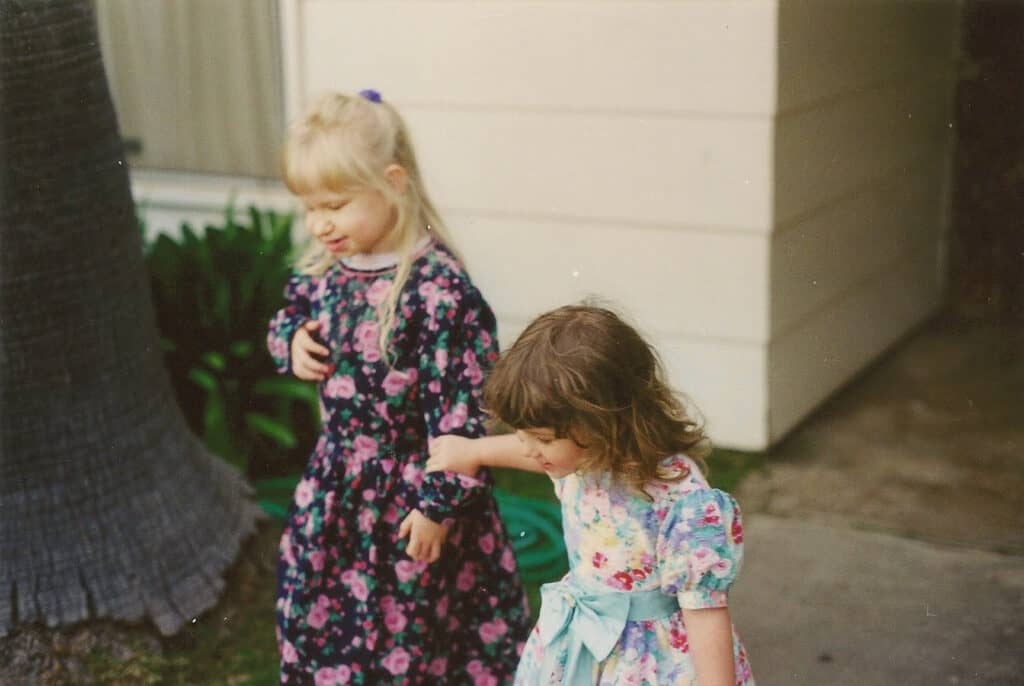 Bethany and Noelle
Even though she could not communicate with words–she still communicated. She recognized our voices, responded to touch, would walk into the kitchen when she was hungry, and we would hear Bethany humming all day. While she would sometimes enjoy some commotion and even relish the sound of her younger sister crying, she was an introvert. And often just needed to sit on a couch with one other person in the back room.
Her condition impacted me in three ways:

First off, as Bethany got older, it limited the external things we could do as a family just because of the amount of effort needed. The family excursions became less frequent. Someone always had to watch Bethany, whether it was going to church, traveling, or running errands. Sometimes it was rough, but other times I enjoyed taking her on short walks or just sitting on the couch as she hummed.
Second. She helped teach me responsibility. Sometimes I'd have to miss a weekday Bible study or some activity with my friends because I was on Bethany duty. I didn't feel sorry for myself at all. I just knew it was my job to take care of her, and I was happy to be of service and often volunteered my siblings volunteered to help.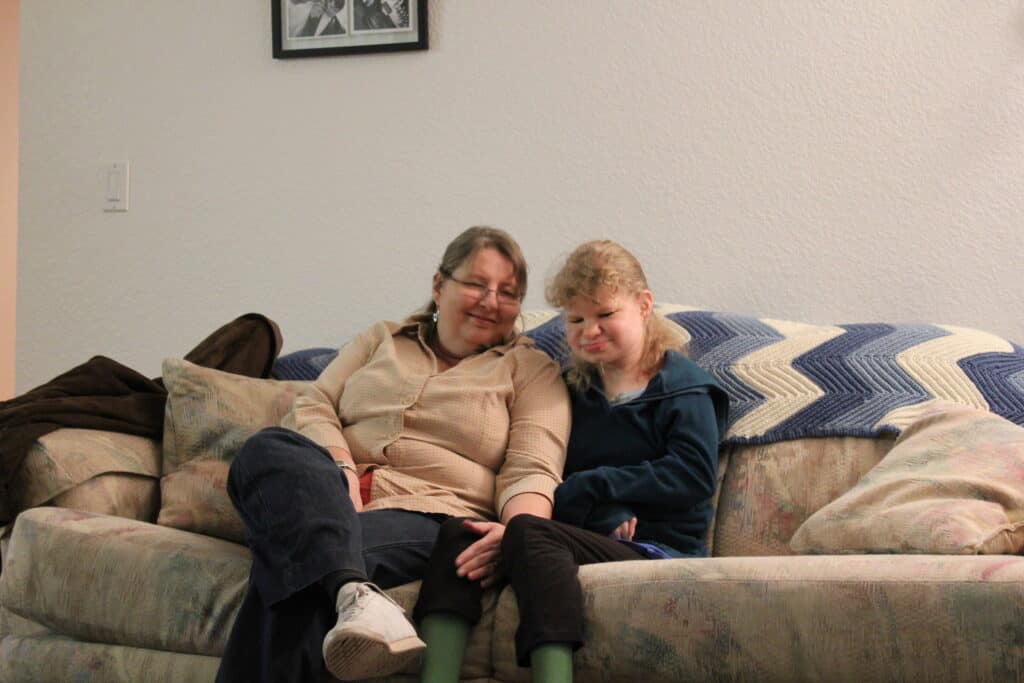 Mom and Bethany
Third, I saw the sacrifice of my parents, especially my mom, in taking care of her. The importance of human life is not in our intelligence or capability but in our being created in the image of God. I saw my parents treat her with respect and dignity. She was just as important as the rest of us. In one sense, you could say that Bethany limited the ministries we could be involved in; in another way, this ministry to Bethany was more important than anything else we could be doing because this was the ministry God entrusted to us.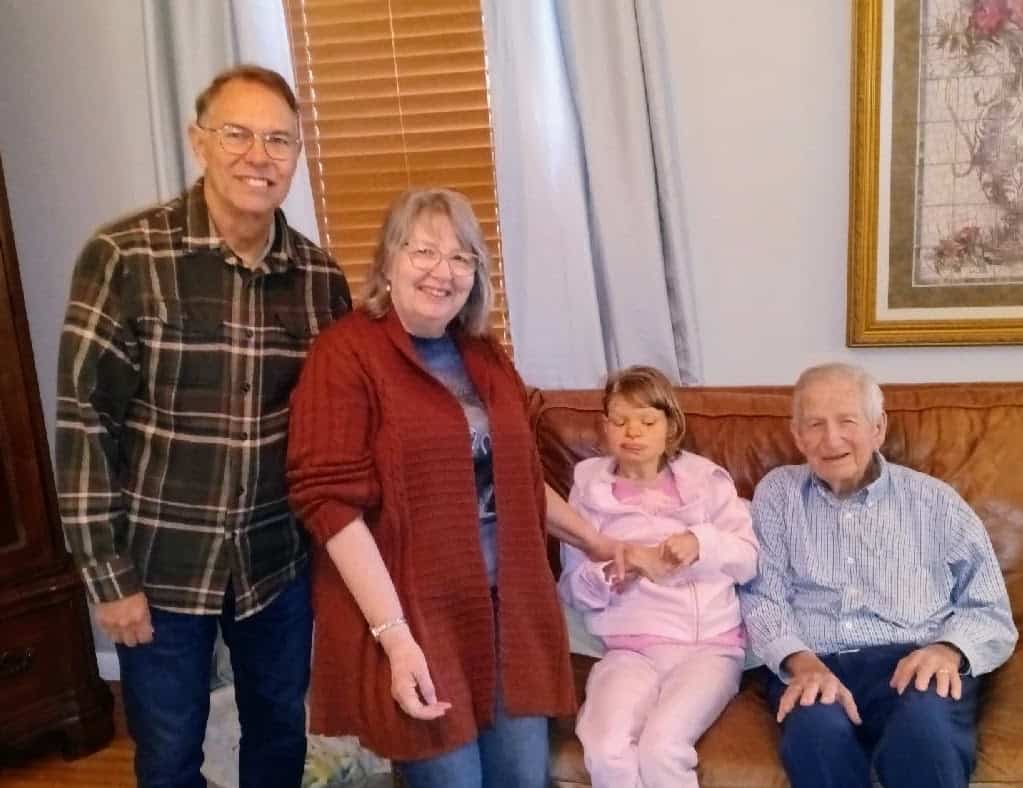 Dad, Mom, Bethany, and Pops
I do not say this to be sentimental or comforting, but I say it based on a biblical view of soteriology. It would not be consistent with God's character as revealed throughout scripture if Bethany were in any other place right now than the very presence of God singing praises to Him. Not based on her own merit or holiness, for she was born a sinner. However, her condition was she could not understand good and evil or have a comprehension of the Gospel. She never matured to a state of responsibility to respond to the gospel and believe in Christ. Rather, her salvation is based on God's sovereign grace, the blood of Christ covering her sin.
Bethany is now in the presence of our Lord, Jesus Christ. The first person she ever spoke to clearly, is her Savior. I am honored and blessed to be counted as one of her family. I will miss her.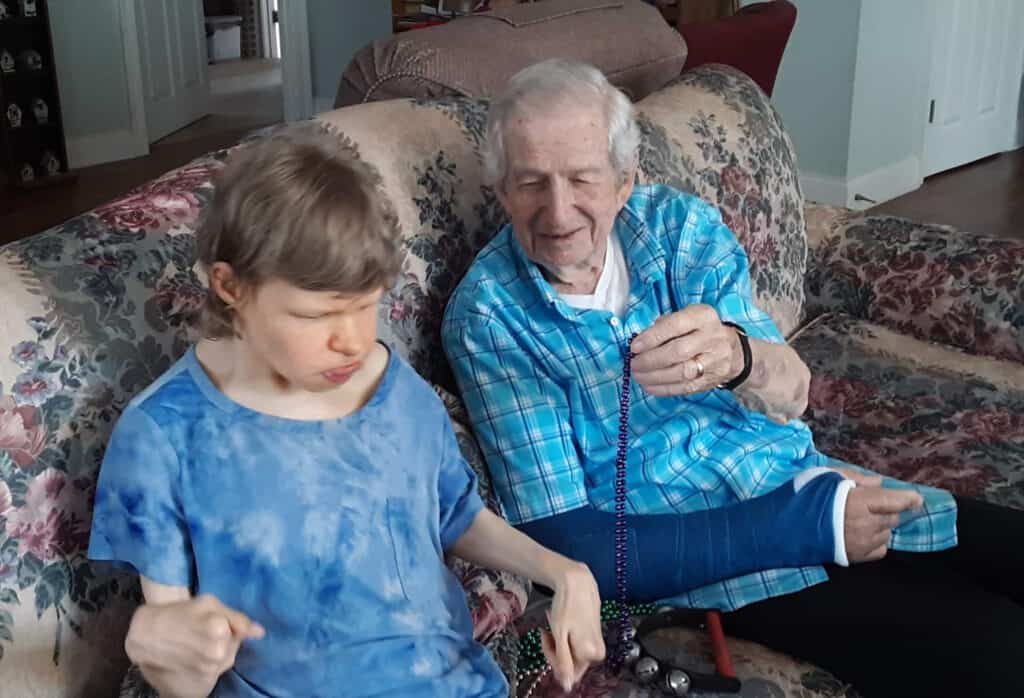 Bethany & Pops
Psalm 139:23-24 LSB:

Search me, O God, and know my heart!
Try me and know my thoughts!
And see if there be any grievous way in me,
and lead me in the way everlasting!
P.S.
– Mom's blog posts with memories of Bethany
– Bethany's Obituary
– Video of Bethany's Memorial Service (service by Wayne Reynolds and thoughts from Jon, myself, Sarah and a number of friends).
– Torie's Poem
– Jon's Poem
– Noelle's painting of Bethany: