The bed collapsed. Moments earlier, Eli and I had been playing tag on a rainy day inside the house. I leaped onto the bed to get him. The bed is not designed to withstand a lateral load. Most of it was cheap particle board and not worth saving… but I salvaged some wood slats!
I figure they'd make good bookshelves. But first, I need a bracket, which I can design and print on my 3D Printer. Using Tinkercad, I went through a few iterations…
My prototype, the Mark 3 (White, below), was almost perfect. The only issue is three months after I installed it, all of the books on it came crashing down. I attribute this to overtightening the screws, which caused cracking, which eventually caused the plastic to give way.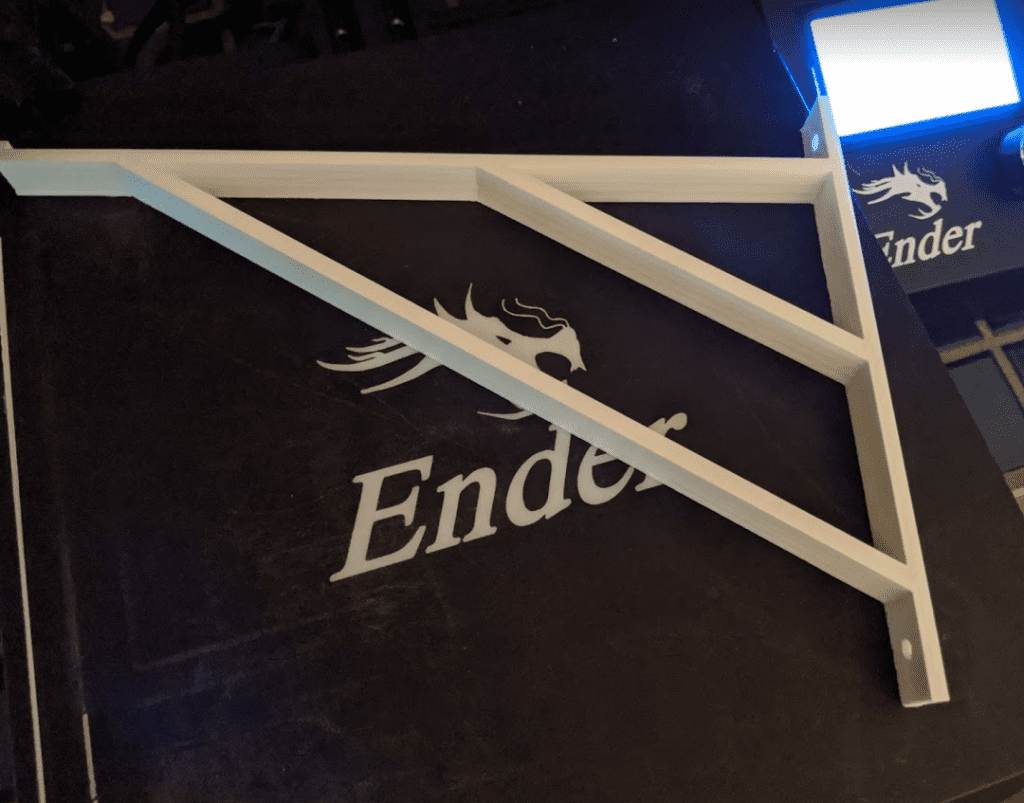 My second printed prototype, the Mark 8 (Black below), is being put into production today. I thickened the area where the cracking occurred and improved the braces to better distribute the load. I'm not an engineer, but I know triangles are good. I got 7 of them in there somewhere, so it should be strong. I printed it in black (white seems to crack easily).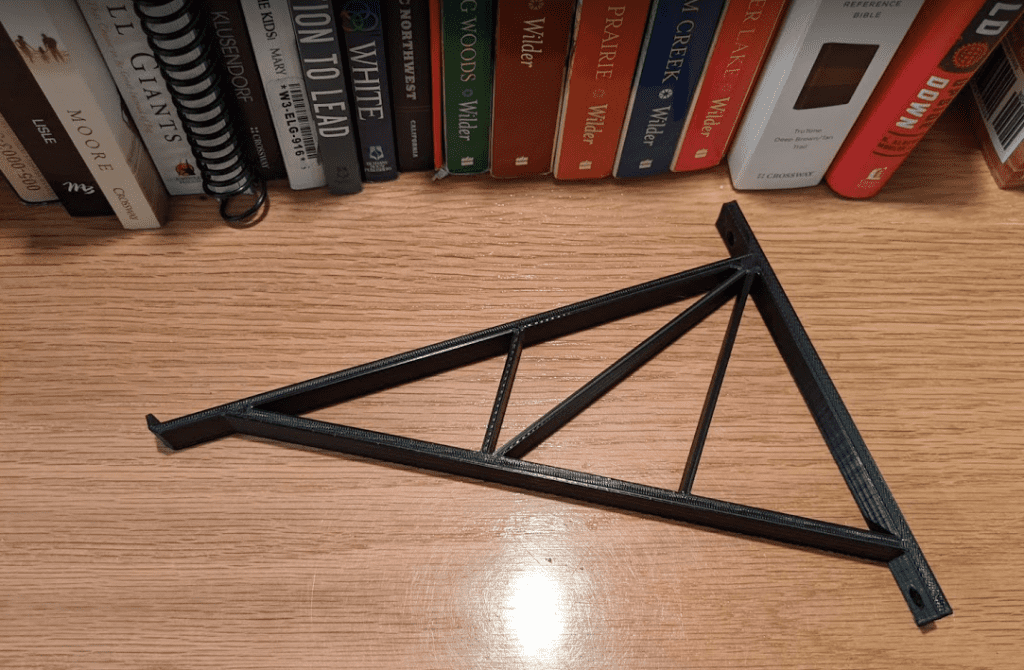 I'm hoping this one lasts a little longer! So far, it's holding my drill. We'll see how it does once I load it with books.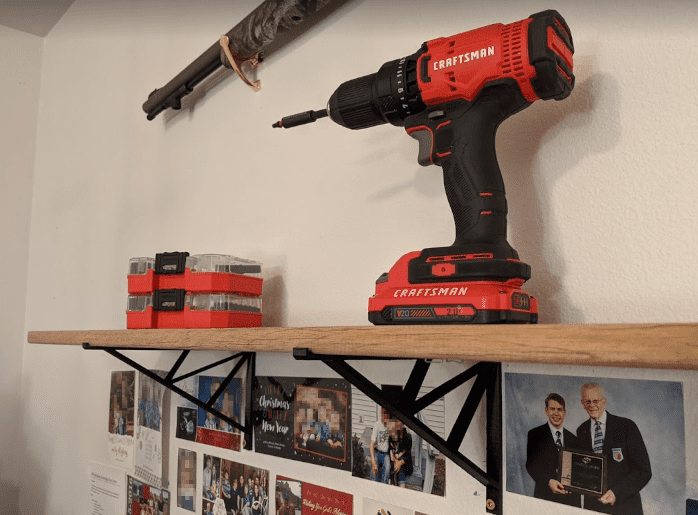 I printed them on the Ender 3 Pro–I just had to rotate it at an angle so it would fit. 8.1 includes holes pre-drilled in the top, which can secure the slats to the brackets using screws or bolts.
I should note these shelf brackets are experimental and may collapse due to earthquakes, kids tearing through the house or climbing on them, any load, or at a random time for no reason whatsoever.
If you like living life on the edge, here are the STL files:
.