Well, my ASRock C2750D4I Build has not been doing so hot…
I woke-up one morning to find VMware crashed with a PSOD (Purple Screen of Death)… and then the next day it crashed again.  Over the next few days I had several crashes, often after only an hour of uptime.  Here's a sampling of the errors I'd see:
PCPU1 Locked up.  Failed to ack TLB invalidate…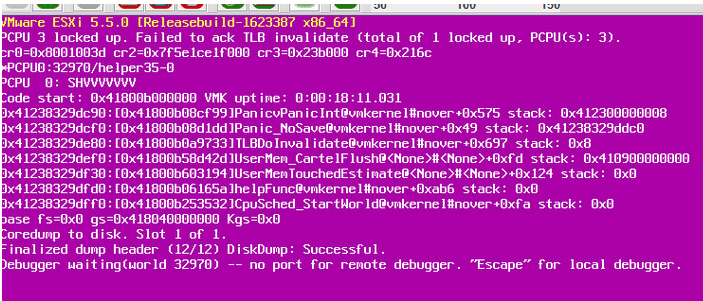 Uh oh, now it's PCPU3!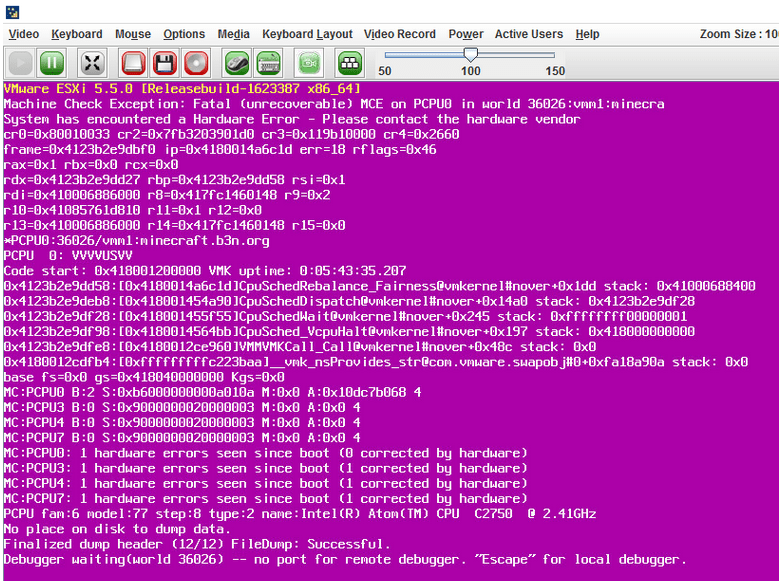 Machine Check Exception: Fatal (unrecoverable) MCE on PCPU0 in world 36026 …looks like it got the Minecraft server that time.

And my favorite!  The recursive panic!  Recursive panic on same CPU (cpu 1, world 40471).
Machine Check Exception when the CPU is already in Panic: CPU1.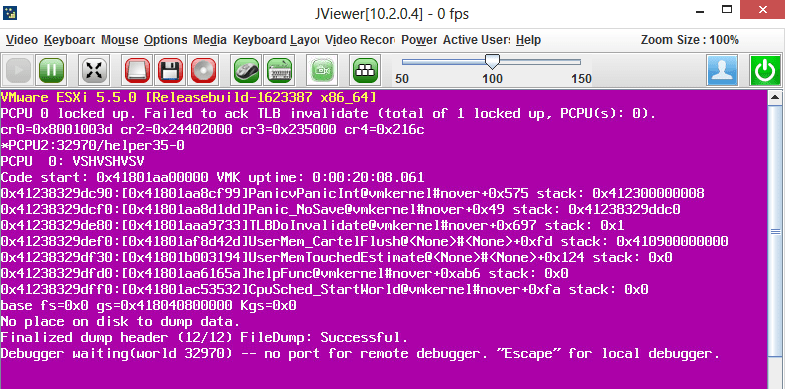 PCPU 0 locked up.  Failed to ack TLB invalidate.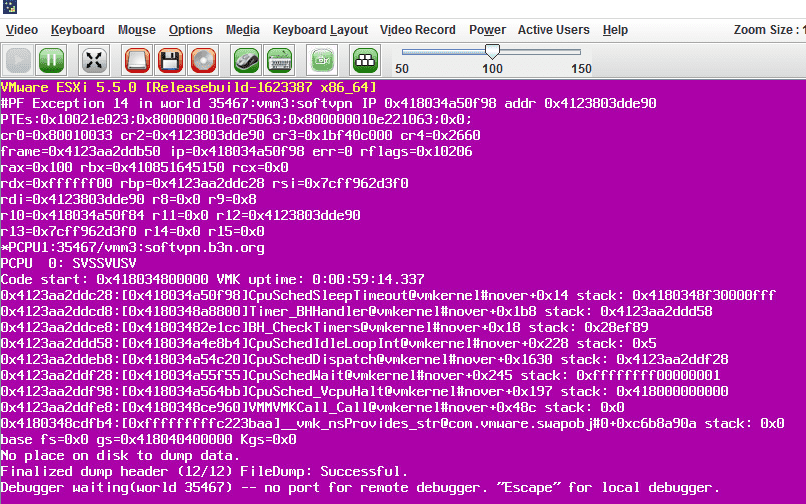 #PF Exception 14 in world 35467:wmm3 …bummer.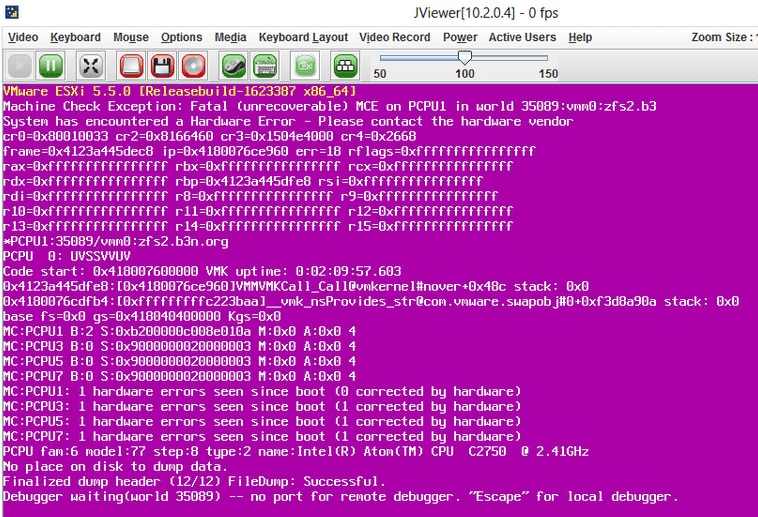 Machine Check Exception: Fatal (unrecoverable) MCE on PCPU1 in world 35089.
I thought it might have been the ram so I swapped it out but got the same problem.  I emailed ASRock support and an automated email suggested I contact my dealer, so I've started an RMA process with SuperBiiz.
In the meantime I needed to get back up and running. I have an extra E3-1240-V3 so I thought I'd switch over to an 1150 socket so I bought a SuperMicro X10SL7-F-0 which is a great little board with a built in LSI-2308 which can be flashed into IT mode for ZFS… only in my haste I didn't realize it wasn't a Mini-ITX board.  I guess SuperMicro doesn't even make a Mini-ITX board with an E3 socket.  So I ordered an ASRock E3C224D2I which seems like a great board, but for some reason I couldn't get it to even post.  Had I been able to get it to work I would have had to use the IBM ServerRaid M1015 HBA to get 8 drives, but doing so would have cost me a hotswap bay or I would have had to use a riser and somehow stuff it in the case.  I think I exhausted the Mini-ITX options (SuperMicro has some, but they've switched to SO-DIMM on their Mini-ITX form factor and I don't have any).   So I went back to the Supermicro X10SL7 board… but it doesn't fit in my case…. so I've got sort of a makeshift setup while I look for a real server chassis… (don't try this at home):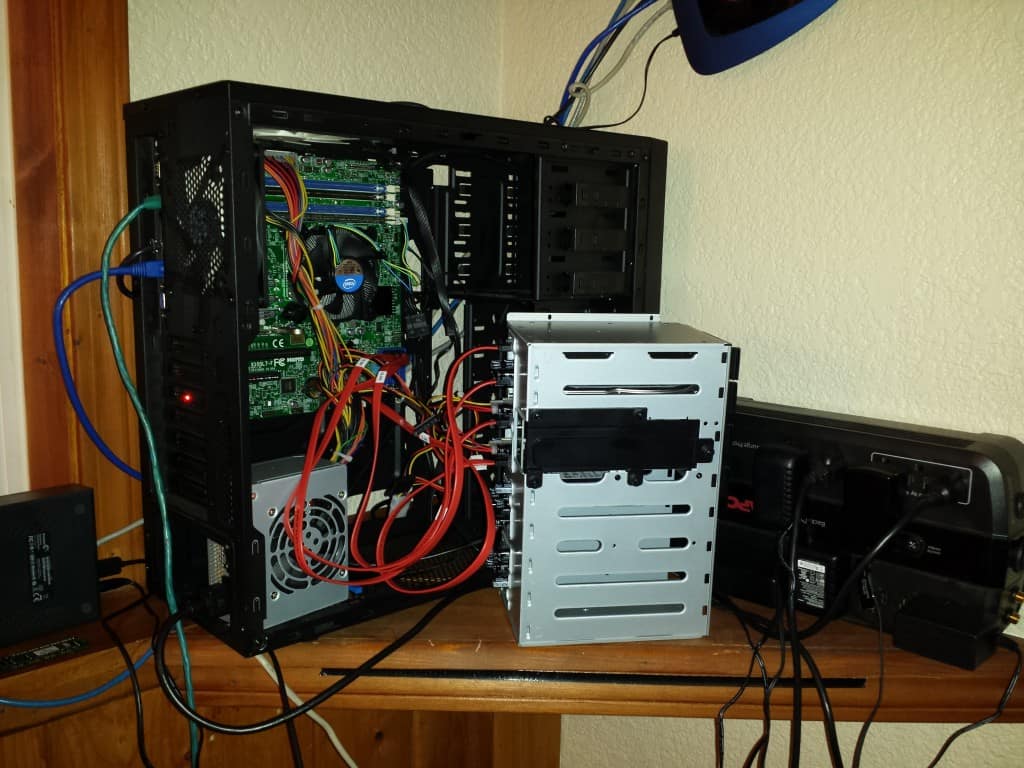 I think I'm going to give up on my Mini-ITX Small form factor SilverStone D380 case and stick with a Micro-ATX or ATX because there's more options for motherboards in that size.