Beauty in God's creation.  Sunday morning I walked outside to see all my trees covered in small inch long gravity defying icicles.   But they're not icicles.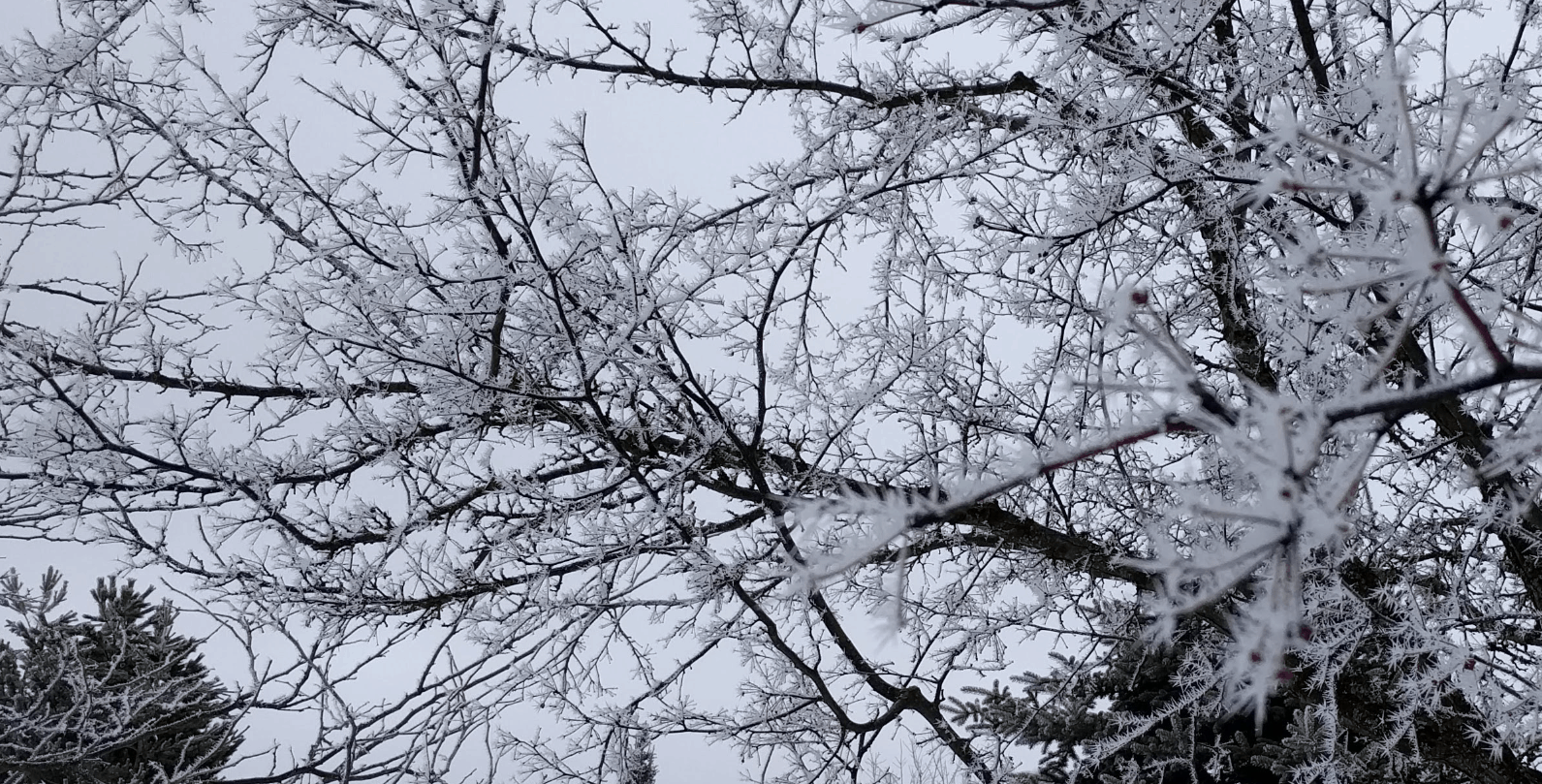 Click on the images to get a larger size.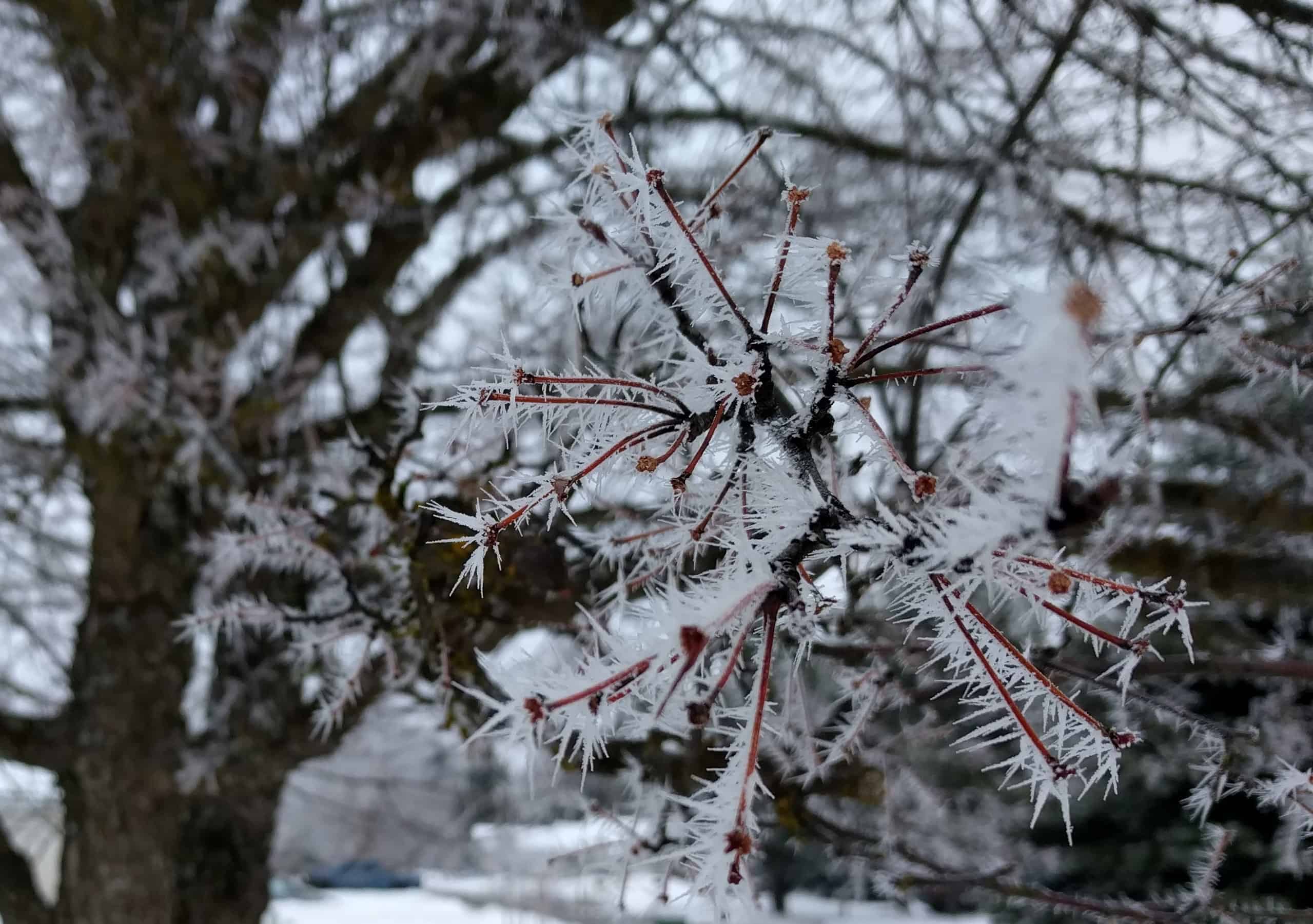 Touching one they're more like snow than ice.  I'm not sure if this is hoarfrost or rime.  It melted away as soon as the Sun came out.  I've never seen anything like it before.