We switched to Ting from Virgin Mobile… here's my quick review:
What is Ting?
Ting was started by Tucows in 2012, like Virgin Mobile it's an MVNO (Mobile Virtual Network Operator) backed by Sprint wireless.  Ting's marketing point is that most people don't actually use all the data, texting, and voice that they pay for.  So why not just pay for what you use?
Ting Buckets
With Ting You don't pick a plan, you are automatically put into whatever bucket you land in based on your usage for each category for each month.  This is a nice change from traditional providers that make you choose a plan based on the most minutes you think you'll need even if a smaller plan would have worked for you most months.
Ting charges $6/month per phone, and then you pay based on the bucket you fall into for Minutes, Texts, and Data.  Each bucket is shared across all your devices if you have multiple phones.  If you don't use anything you get charged nothing in those categories.  There's also a 5% grace on all the buckets so the 100-minute bucket is really 105, 500 minutes is really 525, etc.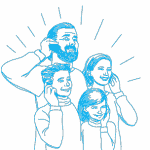 It's great for families with light usage,  say you have a family of four and combined you'll use less than 1000 minutes, 2000 texts, and 500 megabytes.   You're monthly cost will be: $6×4+$18+$8+$24 = $74.  I know people that spend more than that on one cell phone!
Free Roaming on Verizon Wireless and U.S. Cellular Networks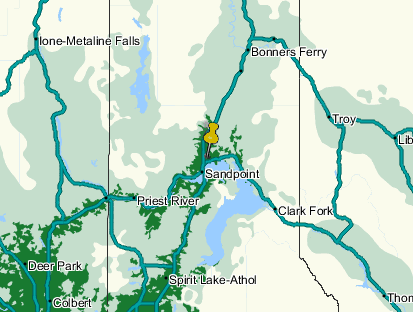 Ting offers free roaming for voice/text on Verizon or U.S. Cellular when out of range of Sprint's network.  This is advantageous in North Idaho.  On the map above dark green is Sprint coverage, light green is Verizon coverage.  Entire cities (such as Bonners Ferry) aren't even covered on Sprint.  Unfortunately Ting does not offer data roaming.  At least there are several GPS apps that are designed to work without a network connection.
Bring Your Own Sprint Phone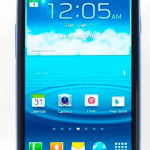 One major advantage Ting has over Virgin Mobile is you can BYOD (Bring Your Own Device).  Ting has a list of devices they support and Sprint is a large enough network there's a large ecosystem on eBay so it's easier to buy and sell Sprint-branded phones.  I wanted to get Kris the Samsung Galaxy S3.  New this costs around $400 to $450 but I found a refurbished Sprint S3 on eBay for $250.  With cell phones I think the sweet spot is a year after they come out.  Everyone on Sprint is selling their S3 to get the S4.  Next year I can probably sell the S3 for $180 and get an S4 for $250.  Not only do phones lose half their value during the first year but it takes about a year for the bugs to get worked out and by then there are enough reviews you'll know what the best phone is.
Ting Community Forums
There's a community on the Ting forums where people have posted tips on porting, rooting, setting up Google Voice, etc.
Rooted Phones
While not supported, Ting does not frown on rooting your phone and installing custom ROMs, on Ting's forum there are several threads on custom ROMs, and Carbon Rom supports Ting.
I put the LiquidSmooth 2.8 ROM on Kris' phone (I recommend activating with Ting on the stock ROM).
Tethering works!
Tethering is allowed and included in the plans at no extra cost.
Data Not Throttled
Virgin Mobile's "Unlimited Data" plans actually throttle you at 2.5GB, Ting will not throttle you but data can get pretty expensive.
Porting Phone Number from Virgin Mobile
The port from Virgin Mobile went pretty smooth, my port failed at first because I entered the phone number as the account number.  You need your real account number and the only way to get it is to call them up.  I called Virgin Mobile support and had no trouble getting the account number, called Ting support (who answered on the first ring) and was ported over a few hours later.
Customer Service
Ting has a no hold policy, in the one call I made I found this was true, the phone was immediately picked up and I was speaking to someone who spoke my native language (English).  Ting does not offer phone support on the weekends.
Web Interface, Control Panel, etc.
I found the web interface clean and useful, here are a few screenshots.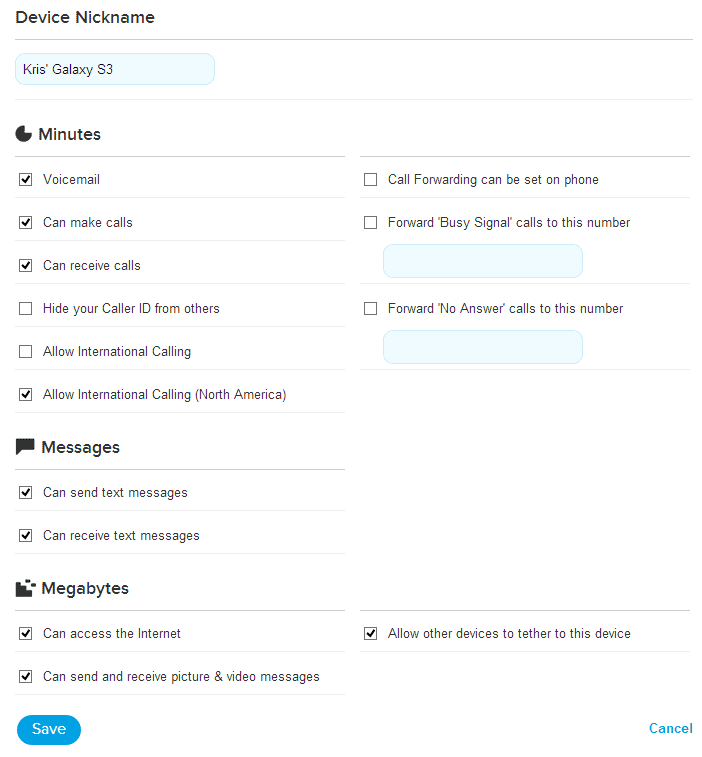 Android App
The Ting Android App can show a summary, estimate your bill based on your current usage, and manage your devices.  It is not real-time, it seems to lag a few hours behind (and yes, you can set it to only update on wifi so you're not using up your data).
International Roaming
Ting can roam internationally although with extra surcharge fees which are listed on their website.  It's probably not a big deal for most people but for me it's nice to be able to drop into Canada for a few days and still be able to use my phone if I need to.  The surcharges are reasonable but I'd probably turn my data off most of the time and keep calls to a minimum until I could find a wireless hotspot to make a SIP or Skype call.
Google Voice Integration
Google Voice can be used for Ting Voicemail, here's a setup guide: https://help.ting.com/entries/23265727-Google-Voice-Voicemail-setup
The Cell Phone Tax
Be aware that you will be charged state and Federal tax on top of your cell phone bill.  Federal is currently 5.82% plus your state rate (see below).
Your tax rate doesn't change if you're traveling from state to state, most providers determine your tax rate from your billing address and that's the rate you pay regardless of where you use your phone.
This is one advantage Virgin Mobile has over Ting since Virgin Mobile eats the taxes for you.  I believe Virgin Mobile is the only provider that does this.
Who is Ting For?
Ting is for the individual, business, or family with light to moderate overall usage and is okay without data outside of Sprint's Coverage.  Where Ting excels is when you have multiple devices that can share the same buckets.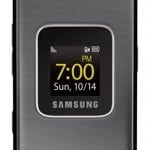 Ting is a cheap alternative to Pay as you go phones, or would make a great emergency backup phone to your landline.  You can get a Samsung M400 dumb phone, and your monthly phone bill is $6.  $9 if you use it to text or a call, and $12 if you do both.  Plus if you need to talk longer you're not concerned about having to refill your minutes, you just move up into the next bucket for that month.
Who is Ting Not For?
If your usage is so high that your phone bill with Ting will normally be over $60/month per phone you're probably better off with a Verizon Prepaid Plan ($60 for Unlimited Text/Talk 2GB or $70 for 4GB).  Typically a heavy data user will get a better deal with Verizon or Virgin Mobile,
You need data and you're not in Sprint's coverage area, or you need 4G speeds and you're not in Sprint's LTE coverage area.
If you're grandfathered into a great plan such as the Virgin Mobile $25/month plan, depending on where your usage falls this can be a better deal since Virgin Mobile offers unlimited text/data.  One thing to consider is Virgin Mobile eats Federal/State cell phone taxes where Ting does not, so cell phone taxes in the state that you live in may be a deciding factor.
Give Ben $25!
Okay, I guess you can have $25 too… if you use this link when you signup we'll each get a $25 credit to our Ting accounts. $25 Credit for Signing up for Ting