My readers from California will spot the irony in this…
Over 73,000 Signers Support German Homeschooling Parents in Danger of Deportation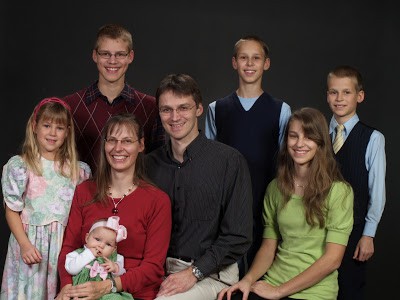 Christian family seeking asylum; Obama wants to deport.
Here's a German family, the Romeikes, that believe in homeschooling their children, but in Germany that means jail-time and their children will probably be taken away.  So, they came to the United States, the land of Freedom, seeking asylum.
Raising your own children is a fundamental right, right?  Well, not according to our leader: Obama Admin Wants to Deport Christian Home School Family.
Home School Legal Defense Association has set up a petition on the White House website…
If you believe raising your own children is a right, then sign the petition.  It doesn't guaranty a favorable response, but 100,000 signatures means the Obama Administration will respond.  It was 84,144 (as of April 8, 2013) and needs another 15,856 by April 18th.
Sign the petition at the link below.
WE PETITION THE OBAMA ADMINISTRATION TO: Immediate Action Requested for Romeikes—Grant Permanent Legal Status to Persecuted German Homeschool Family (removed link since it's now dead).