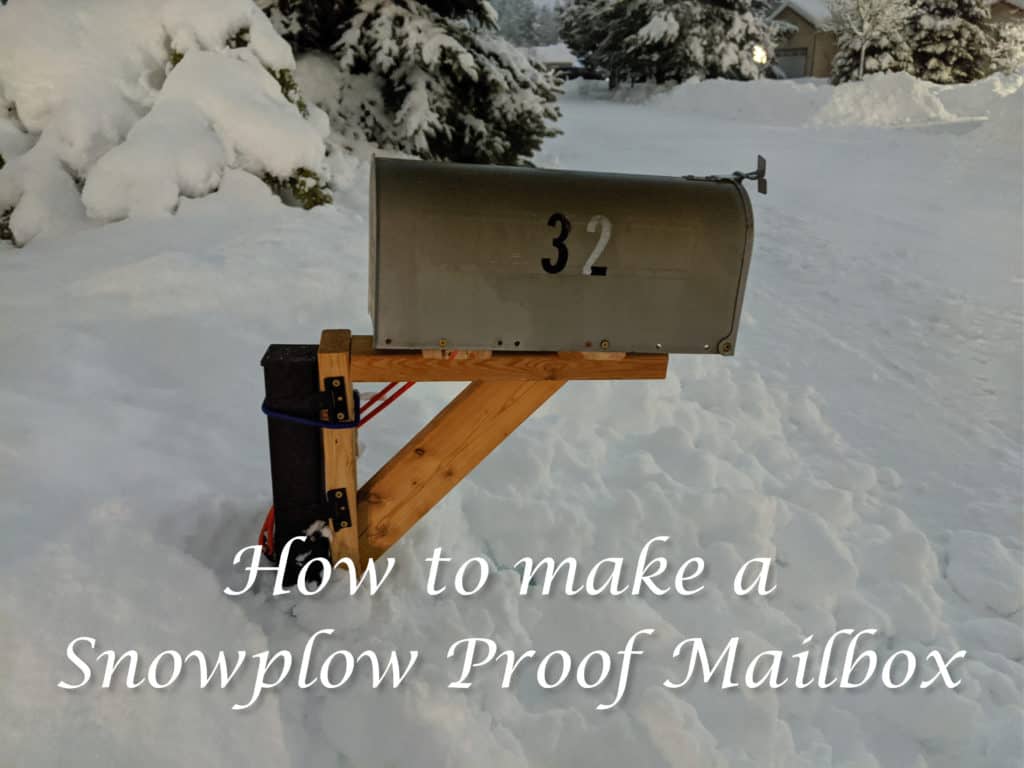 Last Saturday our mailbox was taken out by a snow plow! This was a job for something besides duct tape (although that did cross my mind).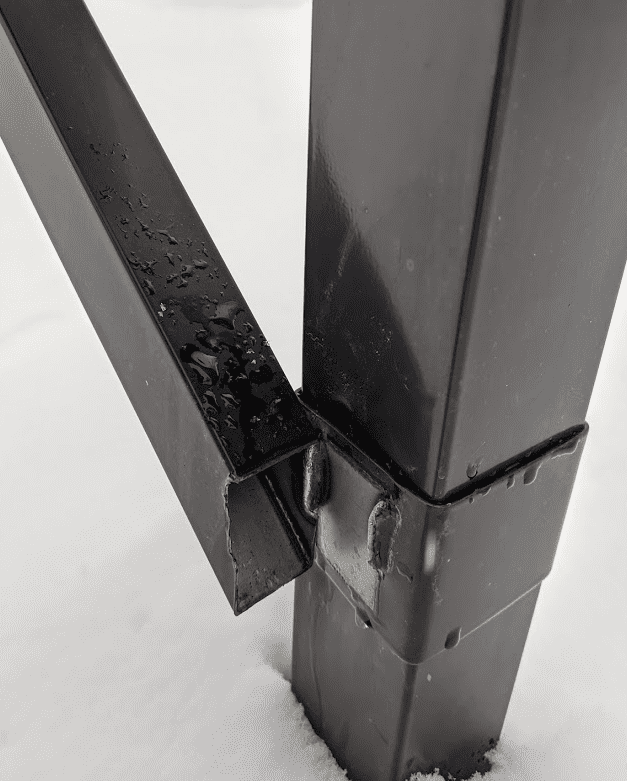 I ran down to the hardware store but couldn't find a support arm that would fit the post. I couldn't find any mailbox support arms. Actually I'm not good at finding things in the stores. Kris used to send me to the grocery store. But after wondering around every aisle I'd return home with the bad news that the grocery store doesn't carry whatever it was she was looking for. Kris doesn't send me to the store very often now days. Anyway, I couldn't find mailbox parts. But I did find hinges and a container of bungee cords! Perfect. If I'm going to have to rebuild it myself I may as well build it to survive a snow plow hit.
Equipment used
Circular Saw
Impact Drill, Drill/Driver, and bits
Speed Square
Deck screws and 2×4 left over from the Tree House.
Bungee Cords
Hinges
DIY Snow Plow Proof Mailbox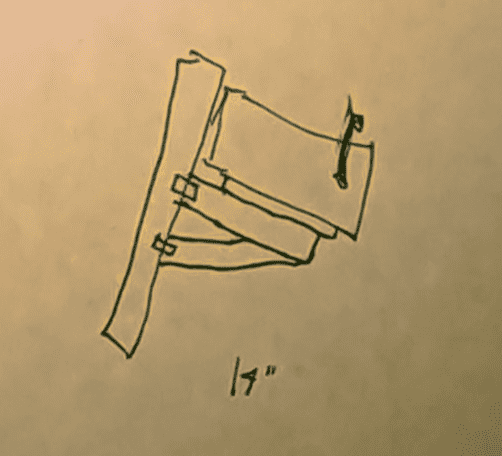 The first step for any project is to draw up a detailed plan on a paper napkin. But if you don't have a napkin the side of a cardboard box in the garage will do in a pinch.
I cut and mounted two small 2×4 pieces to the bottom of the mailbox (this wasn't exactly part of my sketch but sometimes you have to improvise).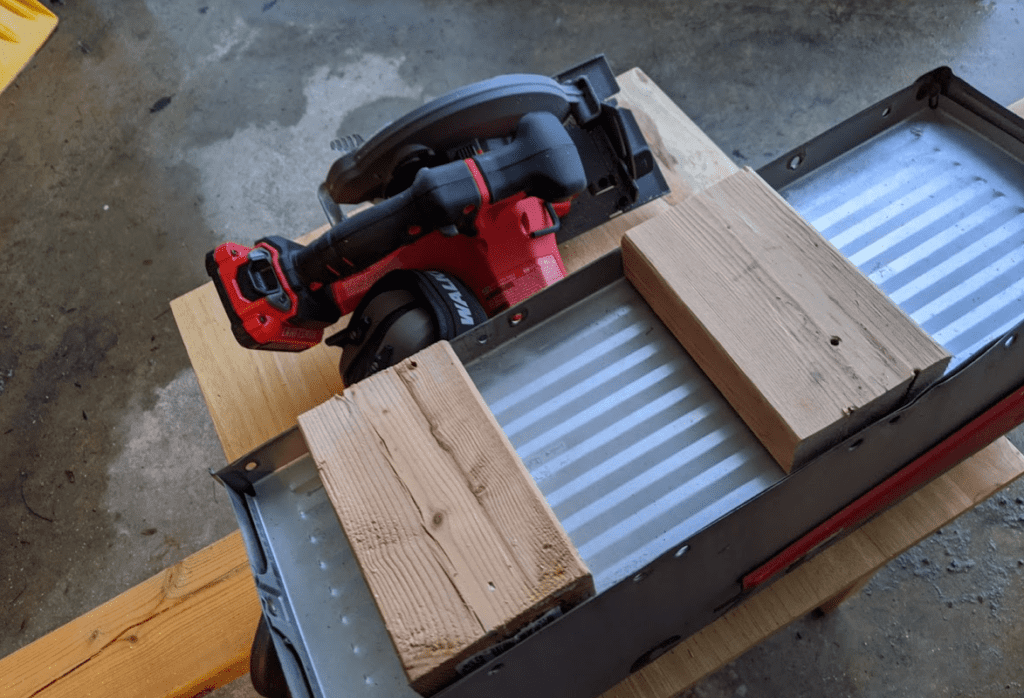 Next I made a few more cuts to build a triangle mounting arm. Attached everything with deck screws.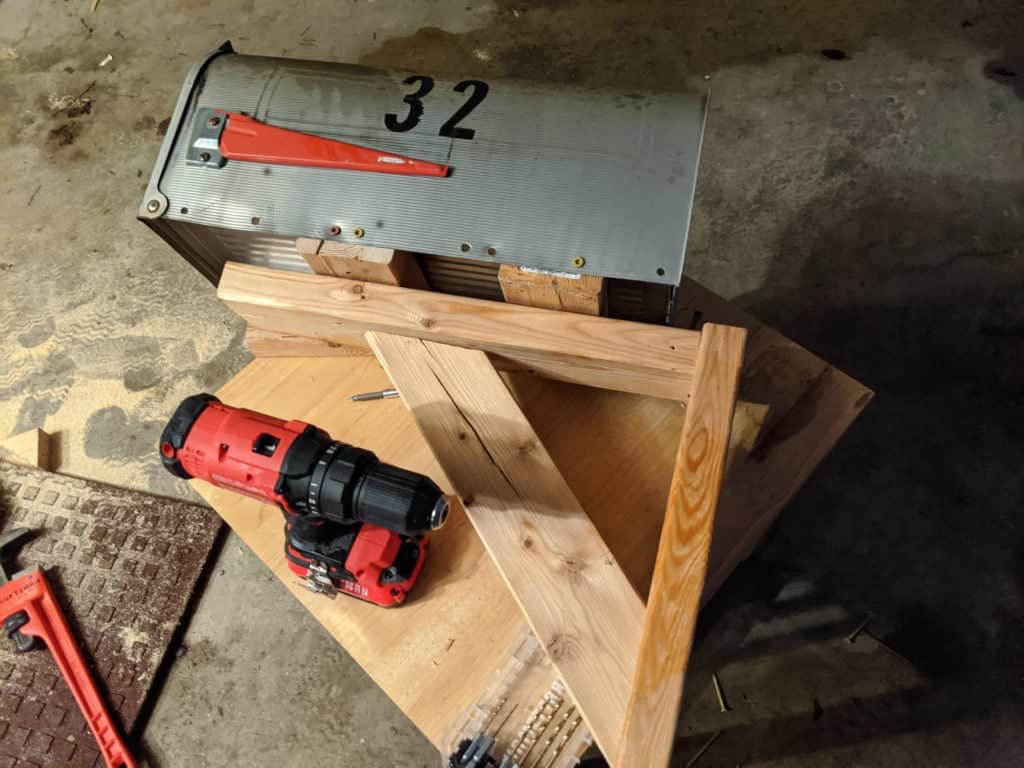 Drilled some holes through the steel post to mount the hinges on.
Added a partially drilled screw on the right-side of the arm to hook the bungee cords.
Now when the snow plow hits our mailbox it will swing on the hinges and the bungee cords will pull it back into position. It's fault tolerant!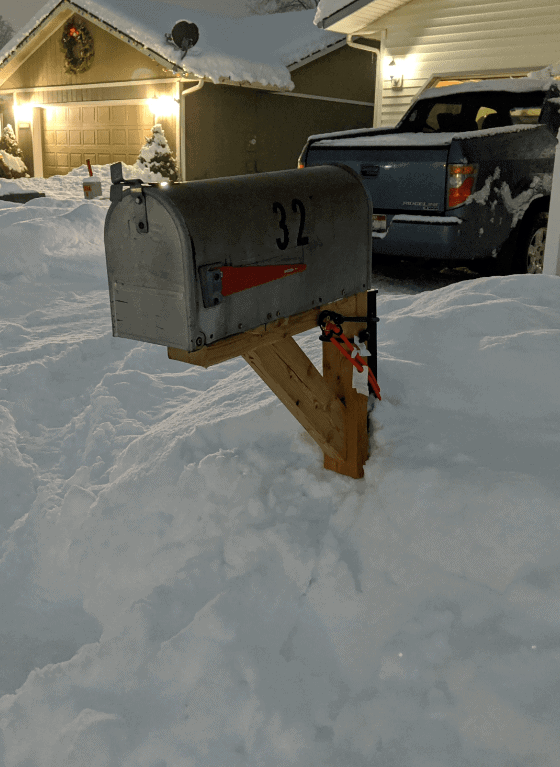 It may not be the prettiest design since I threw it together at the last minute, but as someone who isn't much of a handyman I'm proud of it. At least it will get us through winter.