We finally got fiber pulled under the railroad tracks. Josh from Ting dropped by this morning and lit it up! Now we have symmetrical gigabit Internet.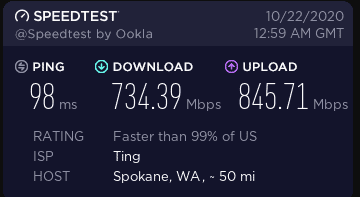 It is 970/980 on Josh's computer, but the speeds come in around 730/845 for me due to the old age of my computer equipment, but I can survive.
My WiFi seems to max out around 240/240… I never imagined I'd see the day where Internet is faster than my wireless infrastructure! I'm still running WiFi 5.
What I'm most excited about is the faster upload. While I could get near gigabit down with cable, I've been capped at a 20mbps upload, so I'm looking forward to a faster upload. Usually, I'm docked in on an ethernet port, but even going from 20 to 240 over wireless is a game-changer, so I don't think there's a need to upgrade to WiFi 6 yet.
I don't care for ISP-provided routers, so when I first heard about fiber, I was a little concerned about finding a router that has an SFP port… but Ting installs a little device (maybe it's called a modem, I don't know) that has fiber coming in and ethernet coming out, plug the ethernet into a router and it's good to go.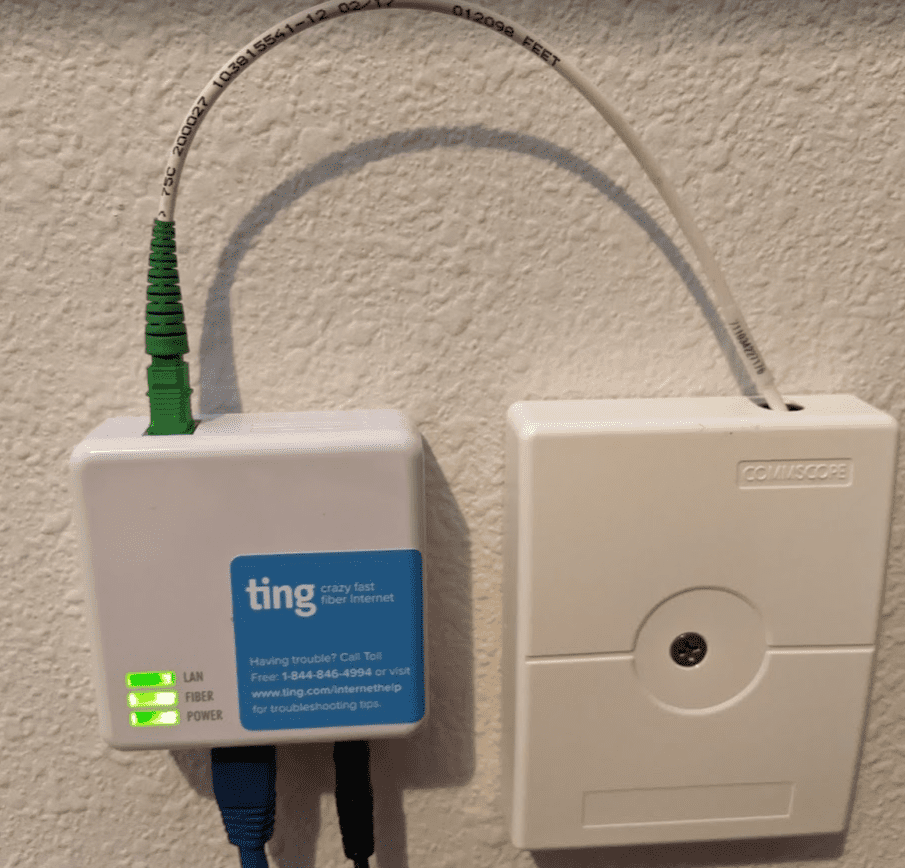 Josh ran the fiber behind the house's vinyl siding, so there are no visible holes in the exterior wall… you can't even tell where it comes in from the outside.